But wait – you're probably thinking – it's only August!  Well, here in Offtopics land with the kind of extensive stakeholder network we have (eight band members' kids, partners, work and other commitments) we have to work several months ahead.  The big news is that we've set a date for our EP launch – the final part in our epic, four-part vinyl series but we wouldn't be us if we only had one thing to share with you so, with that in mind, here's a raft-load of announcements…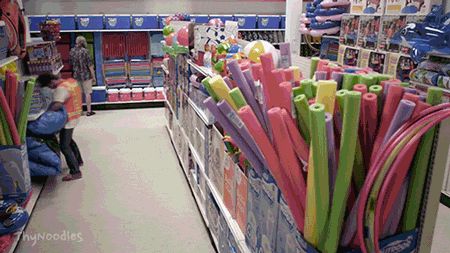 Ahem…
First up we have a cosy, little gig at The Edinburgh Castle Hotel in Brunswick on Thursday 13 September.  We've had our eye on the EC since our old mates Checkerboard started playing the occasional show in the front bar.  As Dave, our lead axeman (and older brother of Checkerboard's bass player Amos) said "there'll be twice as many of us and we'll be half as loud."

We'll play a couple of sets and you can wash down your burger and beer with some of our funny funk.  In those environs we're looking forward to some mellower, more romantic songs… unless of course we have a repeat of the infamous events of a couple of months ago at The Union Hotel.  Trakkie-dakked punters unexpectedly put aside their parmas to kick their heels up.  There were some excellent renditions of the tracksuit pants dance (where one keeps one's hands in the pockets to avoid an elastic let-down).

This is a free gig and you can find out more about it here.

October won't see us doing any public gigs.  We are playing at a private party but for the most part we'll be using the month to prepare for our November EP launch.  From the feedback we got about our "Man Needs Cooling" single launch in July, the set we played was pretty killer.

We'll be refining that show further with some new songs, dance moves and stage business.  October's all about craft, craft craft for us.

OK – this is the big one you've been waiting for.


Sunday arvo at The Spotted Mallard on 18 November from 4pm.


Like it says… SAVE THE DATE!  Due to the Funk Dynamo's commitments to the FIH World Cup in Bhubaneshwar in December this will be The Offtopics' LAST GIG FOR 2018!!!
Two and a half years in the making, turnover in the band, three vinyl single launches, graphic designers losing their minds, numerous radio and other interviews about it and we're finally approaching the launch of our "Back on the Zine" EP.
We're really thrilled to be playing at this iconic Sydney Rd venue at a family friendly time.  Although the band's name might suggest a certain randomness of approach (and we try to be as free as we can on stage) there are usually considered reasons for us doing what we do.  Without giving away too many spoilers it's all about the story.  If you've been following the adventures of Donna and Frank as they try to get to The Funkhole you might have an inkling of why an afternoon show in Brunswick makes all kind of sense.
We'll put out a thorough write up about the EP Launch once the ticketing link is live.  In the meantime you can read up on the back story via these links:
[media release] The Offtopics – SINGLE Launch #1 (2017)
[media release] The Offtopics – Funky Grandma (SINGLE #2) 2018
[media release] The Offtopics – A Man Needs Cooling (SINGLE #3) 2018
Stay tuned for more folks!